Based on +3000 calendars shipped in the last 365 days
"A nourishing resource based on research"
As a psychologist, I highly recommend The Calendar Of Happiness. It is a nourishing resource based on research into the building blocks to wellbeing and intuitively guides anyone through emotions that naturally arise in everyday life. This calendar helps develop the core skills of mindfulness, gratitude and growth mindset, while feeling enjoying the process. They feel light-hearted, visually appealing, engaging and joyful.
– Susanna Green, Psychologist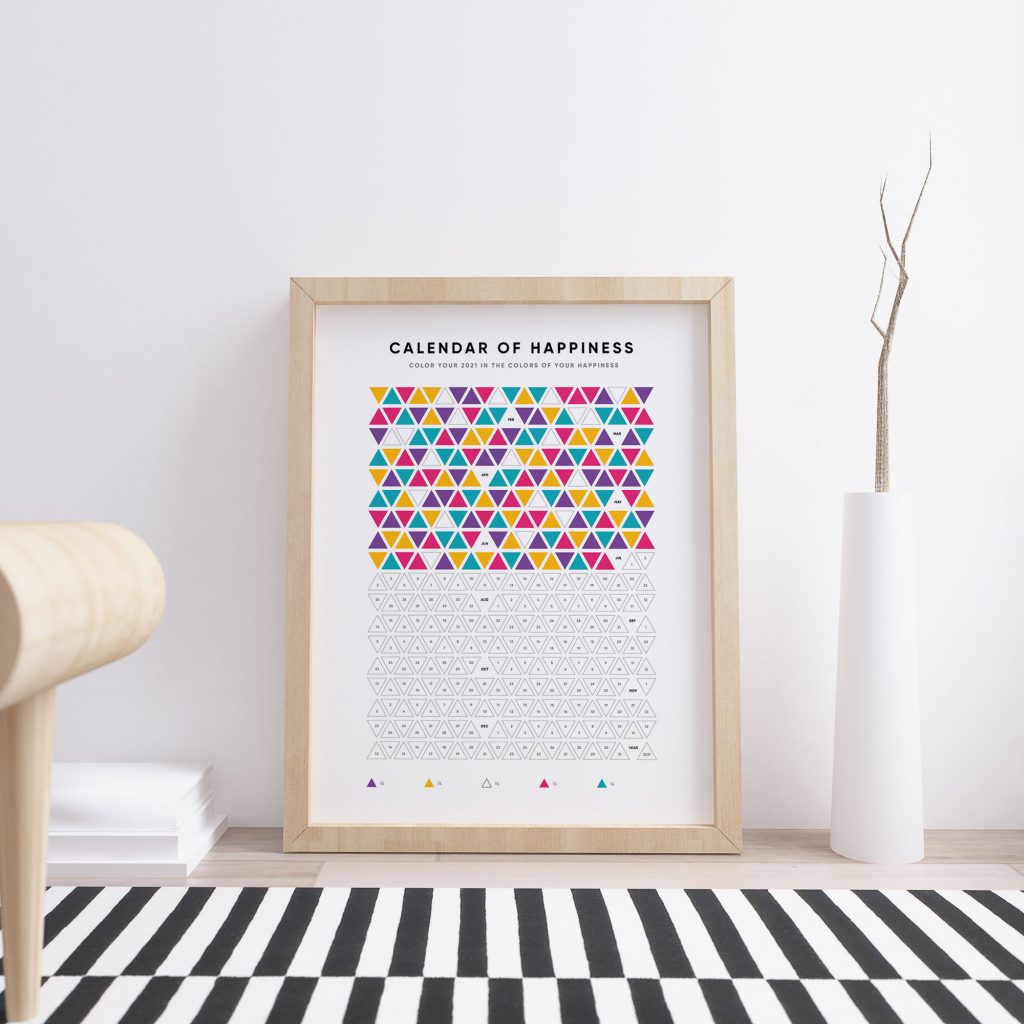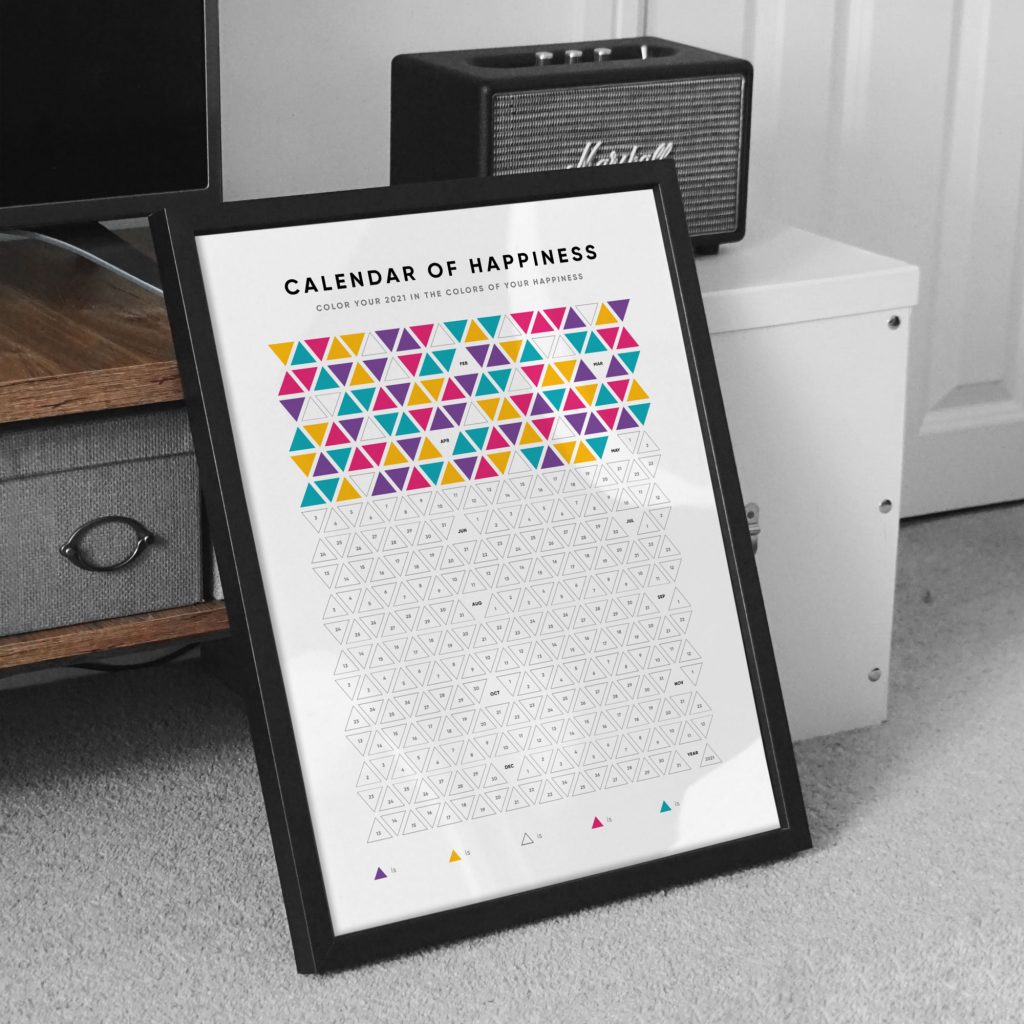 "The Calendar of Happiness is an excellent tool!"
I came across these calendars last year and, since then, present to any of my coaching clients. It is an easy yet effective tool to bring awareness to one's life! I strongly believe that, if we could give people tools like the Calendar of Happiness for developing their emotional intelligence, we would see a reversal in the trend of increasing mental health issues such as depression, anxiety and stress.
– Patrick Marlow, Certified ICF Life Coach

"A must-have for emotional well-being"
I am glad this team created the Junior version of their Calendar of Happiness, because now I can recommend it to entire families and their members of all ages. They are the perfect resource to help anyone develop their emotional awareness and develop the  habit that will continue to support their mental and emotional wellbeing. These calendars are particularly helpful if your little one struggles to talk about their feelings as it easy way to reflect and share them.
– Natalie Gonzales, Wellbeing Consultant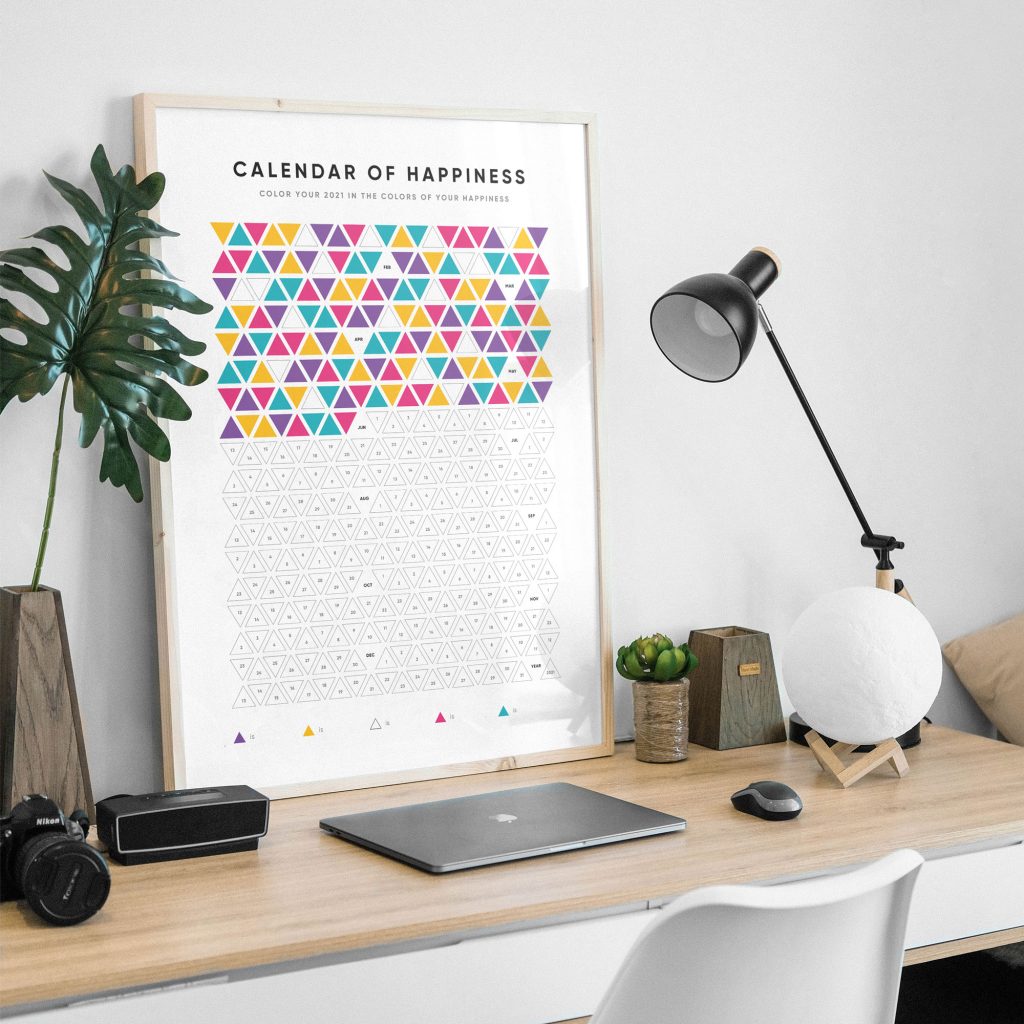 Based on science of happiness and well-being
Our Calendars of Happiness are based on the latest positive psychology research demonstrating that raising awareness of how happy one feels tends to increase their levels of happiness. These beautifully designed calendars help their owners improve their self-awareness and emotional intelligence as they discover factors impacting their happiness and learn more about their emotions on daily basis. Calendars of Happiness transform an everyday wall calendar into a visual reflection tool to cultivate lasting positive changes and habits to one's life. They are intuitive to use for people of all ages and add an element of self-expression to any space or desk. 
While the effects will differ across individuals, previous research suggests that the target audience can experience an improvement in happiness and life satisfaction of up to 23% by using the proposed artefact.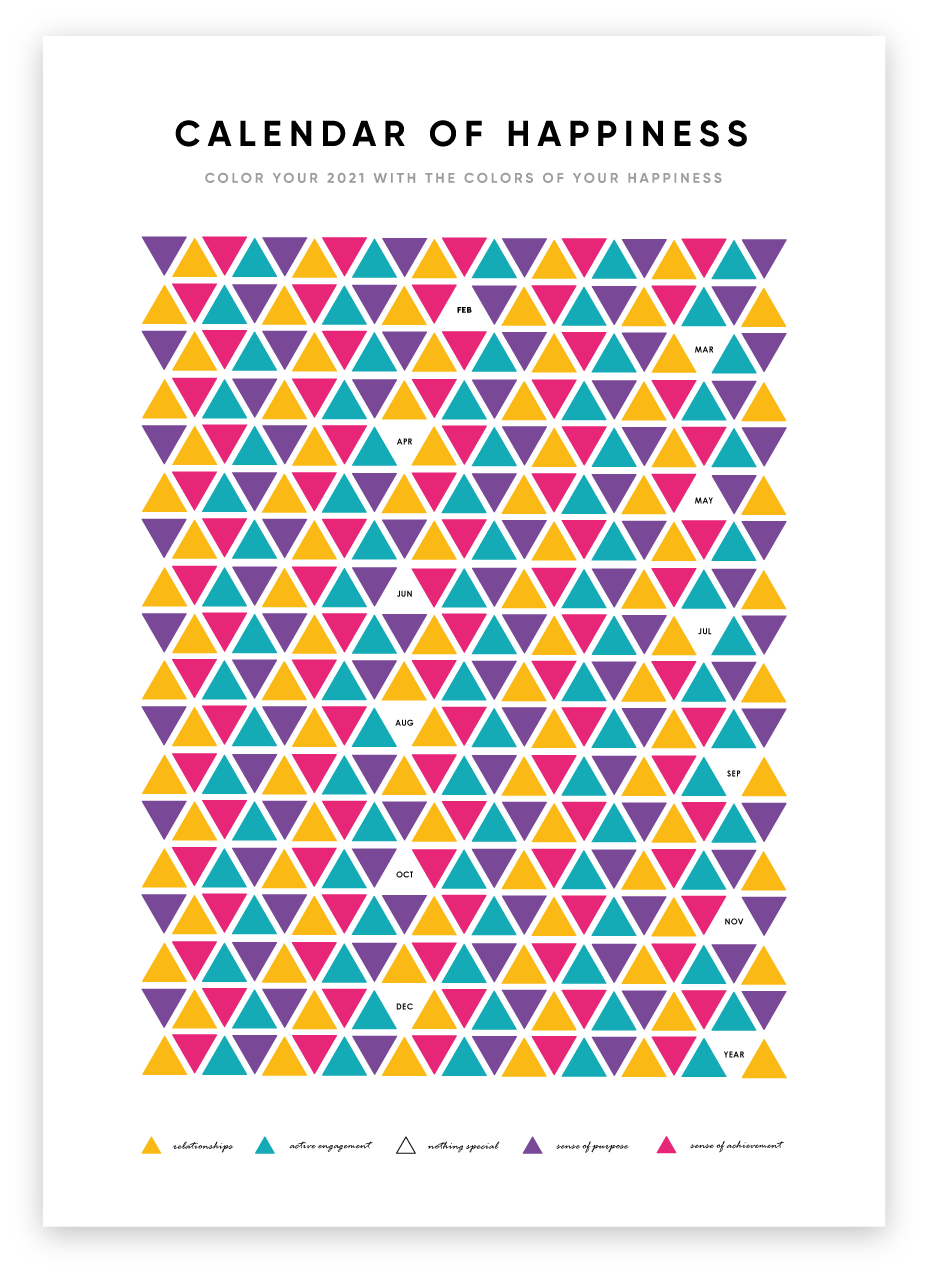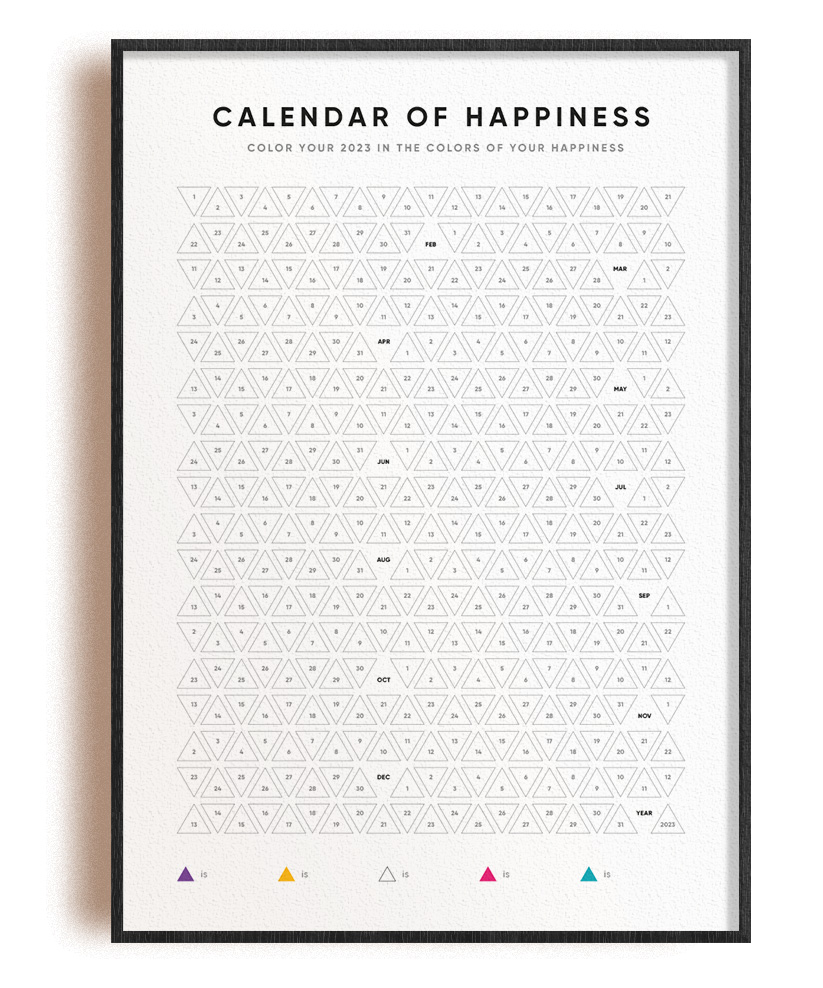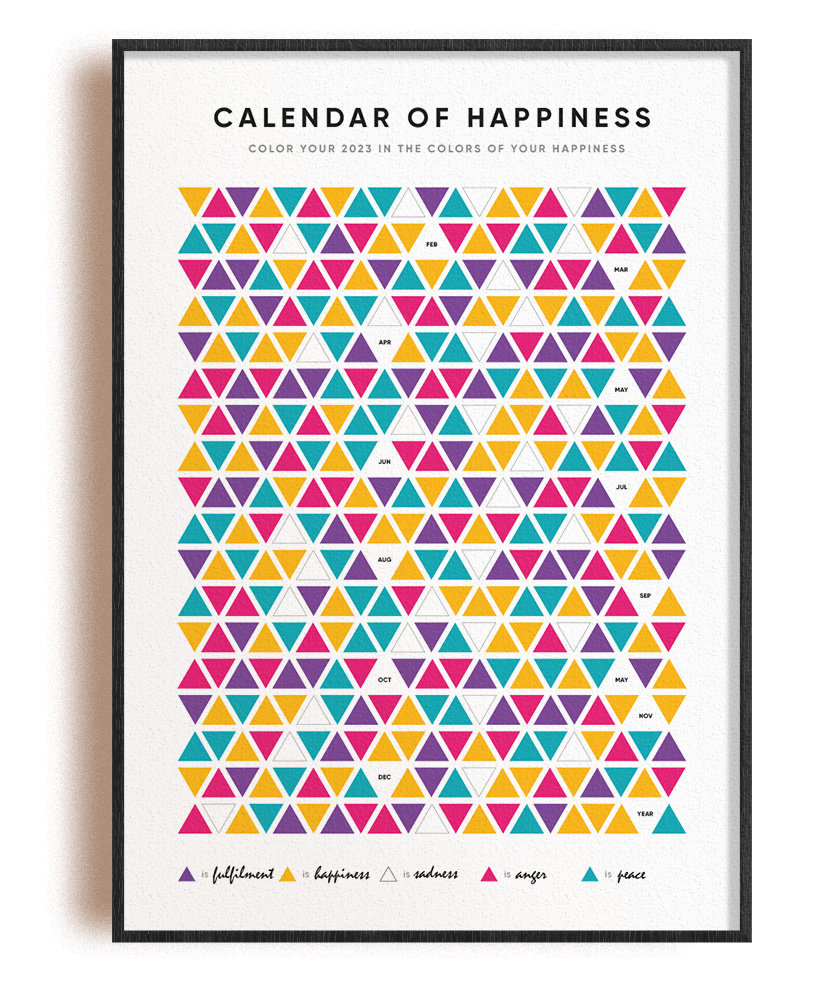 (Early-bird pricing until October 31)
The original Calendars of Happiness are designed to help their owners improve self-awareness and emotional intelligence as well as discover & cultivate factors impacting their happiness.  
720 multi-color stickers to express your state of mind
Wall calendar dated for 2023
11.75 x 16.5 inches or 297 x 420 mm
Extra hard stock recyclable paper
Backed by the latest positive psychology research 
+3000 copies sold worldwide in the last 365 days
MISSION
Calendar of Happiness is a product of the 100happydays foundation on the mission to make the world happier. The calendar is designed by Dmitry Golubnichy, a world-renown positive psychology expert with an academic degree in the applied positive psychology.